Wear Resistant Alloy Pump for Steel Mill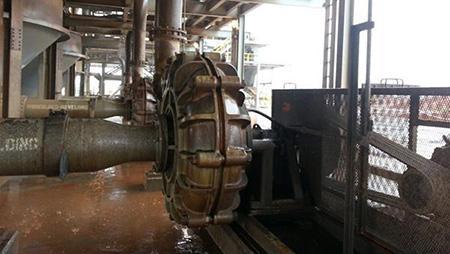 Customer area: Korea
Customer industry: steel mill
Project time: since 2011
This steel mill used to utilize an Australia brand slurry pump. Based on the customer's site conditions, Zidong improved the pumps from the following aspects:

Changed the split packing gland into a closed type. In this case, the bolts at the joint are not easily loosened and therefore, will not fall out.
Improve the material for the pump bearing from 45# and 3Cr13 to strongly abrasion-resistant 40CrMo.
The material for wear parts is upgraded from Cr26 to Cr28.
Following the client's requirements, our products were not conducted any coating surface treatments when delivering. This allowed customer to strictly inspect the products' casting level and the surface's detail processing.
Due to the reliability and durability of our improved products, we have been supplying products to this steel mill since 2011. The specific product models include more than 200 sets of industrial water pumps from 6-4D to 14/12ST and some OEM accessories. This has won many engineering projects for the client.