In the past, people used simple hand tools to dredge rivers. This was dangerous, slow, and extremely labor intensive. Now, we use specialized dredging equipment to complete the same process in only a fraction of the time. Using modern methods, industrial centrifugal pumps have played a significant role.

We adopt a wide flowing passage, single pump casing and thickened-wall wet ends. Specially designed for the application of gravel transportation, we manufactured the ZG and ZN series of heavy duty horizontal centrifugal pumps. In addition, equipped with a stirring impeller, the NSQ series vertical centrifugal pump can be completely submerged into water. Out of a wide selection of strong underwater sand pumping and transporting performances, it is a powerful option for dredging.
Based on outstanding working efficiency and anti-blockage performance, these pumps can be widely used in a variety of dredging fields such as:
① The excavation of new waterways, ports and canals.
② Dredging, widening and cleaning of the existing waterways and ports.
③ Dredging riverways and channel, plus reservoir desilting.
④ Excavating foundation pits for ports, docks, ship locks and other hydraulic structures.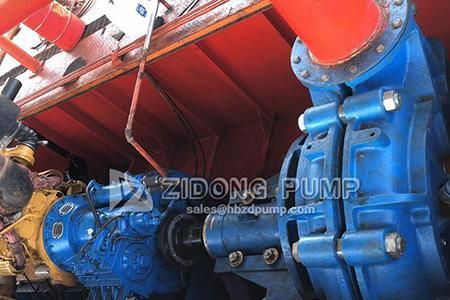 To accommodate these pumps for different applications and installation methods, we can customize complete dredging pump systems to meet your needs. Other than the pump body, the system also contains a bearing, bracket, gear box, driver, and other parts.
Whether the pump is used in large dredging vessels, on the shore, or underwater, we have the ability to customize outstanding dredging pumps for you.